It is Game 6 in the 2014 World Chess Championship between World Champion Magnus Carlsen and Challenger and former World Champion Viswanathan Anand. Coming into Rd 6, the score is 2-2 with a win apiece. Most chess kibitzers wrote off Anand after he was comprehensively outplayed in entire game by Magnus in Game 2 (Magnus had White). But Anand came back in Game 3 and outplayed Magnus and more importantly out prepared Magnus and his team in the opening. Both players played a draw in Game 5. Magnus was happy as he now has two Whites in a row in Game 6 and 7. It seemed he had a nicer position with White in Game 6, an Open Sicilian to which Anand chose the Sicilian Kan as a defence. Most commentators did not like Anand's position. The on move 26, Carlsen, while trying to drum up an attack decided to shift his King to the K-side )he had earlier castled Q-side) and played Kc1-d2 (after 63 seconds!!). See position below. Now what would you have played as Black?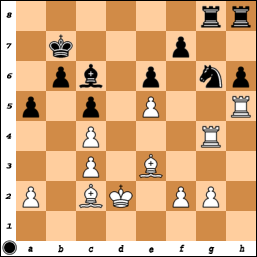 Anand took only 60 seconds to play 26…a4 and then immediately to his utter dismay realised what he missed!!! Magnus also realised his mistake as soon as he made the 26th move.
So what did both players missed??? Very unfortunately the live video coverage took a commercial break and we never got to see the facial expression. But the editorial team has spliced this segment of the boat when both the 26th moves were made. You can a see a bit of Magnus despair and his immediate relief.
Anand should have played the following:
"26...Nxe5 27.Rxg8 Nxc4+ 28.Kd3 Nb2+ 29.Kd2 Rxg8 30.g3 with either Nc4+ or Rd8+to follow and a huge advantage to black. 30...Nc4+ (30...Rd8+) ; 26...Kc7 even if he missed the winning idea, a4 is a bad concept too." (courtesy of
TWIC
)
What is the consequence of this for both players. I think Magnus is massively relieved as he mentioned at the Press Conference and will go into Game 7 on Monday feeling lucky and confident (today will be a rest day). Anand will have to deal with the consequence of missing a very big, huge, ginormous chance to go ahead in the Match and possibly get the Crown back. Now that looks almost gone …….