The 2010 US Chess Championship is 24 palyer Closed Swiss event with defending champion GM Hikaru Naklamura back to defend his title. The other two top (>2700 Elo) players are GM Gata Kamsky and GM Alexander Onischuk. Teenage boy wonder, GM Ray Robson is also in as the 2009 US Junior Champion. The sole female player is IM Irina Krush.
Irina Krush began well defeating GM Gregory Kaidonaov in Rd 1. In Rd 3, Irina missed a win in the endgame epic game of 113 moves against GM Varuzhan Akobian (no stranger to Australia).
Here is the game for you to replay. Can you find where Irina went wrong?
(show chess board)
(hide chess board)
Krush's king march was a carbon copy of the most famous king march in history, Short-Timman, Tilburg, 1991. Here is that game:
(show chess board)
(hide chess board)
Then in Rd 4, Irina (with Black pieces) played Ray Robson and had this position after Ray played 66 Rc5. Firstly, do you think a Rook + Bishop vs a Rook is winning? What would you play as Black?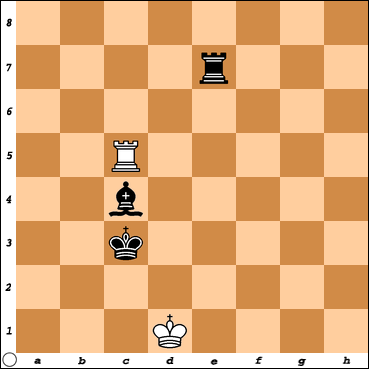 Here is the entire game for you to replay. I think the endgame is instructive. Irina missed the win and allowed Ray to escape with a cute swindle of a stalemate.
(show chess board)
(hide chess board)
She has now played 12 hours and 206 chess moves in the last two rounds.

After her loss yesterday, Krush said she received lots of thoughtful emails from chess friends. She said she wanted to fight hard today to validate her support group. After the game Krush reminisced about her missed chances and how a few different moves could have allowed her to win all four games. "I still love chess," she said without any hint of insincerity.
Also from Rd 3, here is a game featuring GM Onischuk with the Black pieces. When GM Sergey Kudrin played 16 Bd7, can you find the continuation as did Onischuk, allowing the exchange sacrifice?
(show chess board)
(hide chess board)
Finally, here is Nakamura on his mission to rehabilitate old and ancient openings:
(show chess board)
(hide chess board)